Nintex is the world's leader in intelligent process automation (IPA) with more than 7,500 enterprise clients and an extensive global partner network across 90 countries who have automated, orchestrated and optimized hundreds of manual processes. With its unmatched breadth of capability and platform support delivered by unique architectural capabilities, Nintex helps line of business owners and IT departments accelerate progress on digital transformation journeys. Nintex Workflow Cloud®, the company's process automation platform, connects with all content repositories, systems of record, and people to consistently drive successful business outcomes.
&nbsp Live and On-Demand Webinars With Nintex
New global partnership combines the power of the leader in digital process automation with the leading digital innovator on the Microsoft ecosystem
Nintex recognized for innovative process cloud platform leveraged around the world by public and private organizations to successfully manage, automate and optimize business processes
New Nintex Workflow Generator in Nintex Promapp® bridges gap between process experts and automation experts by simplifying the creation of sophisticated automated workflows with clicks, not code
&nbsp Where Can You Find Nintex?
Total Economic Impact Study Finds Big Business Benefits with Nintex Workflow for Office 365
New study shows global enterprise organizations deliver workflows faster, save money and improve employee productivity by leveraging the Nintex Platform.
Bellevue, WASH.—December 5, 2018—Nintex, the global standard in process management and automation, today released a new Forrester Total Economic Impact™ (TEI) study to help business and IT decision makers experience the significant business benefits and cost savings provided by the Nintex Platform.
Nintex commissioned Forrester Consulting to conduct an independent study of the total economic impact of Nintex Workflow for Office 365. The research included an in-depth look at quantifiable and more subjective benefits organizations report with Nintex for Office 365 including the speed and ease to build and deploy workflows as well as organizational agility and compliance improvements.
Nintex Chief Evangelist Ryan Duguid said, "We're focused on empowering ops, IT and business leaders to improve the way people work through process management and automation. Our technology empowers individuals and teams to solve process pain points and accelerate business outcomes quickly and easily."
Nintex ranks as a Leader in the inaugural Aragon Research Globe for Digital Business Platforms based on an evaluation of 27 major providers in the market. Nintex leads because of the speed, ease and power the platform provides to end users in the development and optimization of digital workflows.
&nbsp Their Story Articles and Podcasts
A Their Story interview with Sean Martin
Today's guests are Paul Hsu, Senior Product Marketing Manager at Nintex, and Dan Puterbaugh, Director or Strategic Development at Adobe. They are going to tell us some stories about business process management and the value of integrating digital signatures into business workflows.
Dan and Paul share some of the everyday use cases where digital signatures are a valuable part of the business workflows. The ultimate goal is to enable line of business owners to be more agile and self-manage their business processes to meet their needs best – let them become the best form of themselves instead of relying on IT to stand up a process to let them do their job.
Read More →
ITSPmagazine editor-in-chief Sean Martin reports on the 2018 Nintex xchange conference in San Diego. As the stories from these sessions illustrate, when it comes to ensuring compliance and protecting data in the cloud, an automated workflow such as those offered by Nintex offers a viable solution to solve the challenge.
Read More →
It feels normal and right to think that a business process should be modeled and designed from start to finish in a single place. Make it one workflow, and everyone knows what to do, you can monitor the workflow, and if you need to make changes, you know exactly where to look. Simple, right?
Read More →
&nbsp Podcasts on ITSP Radio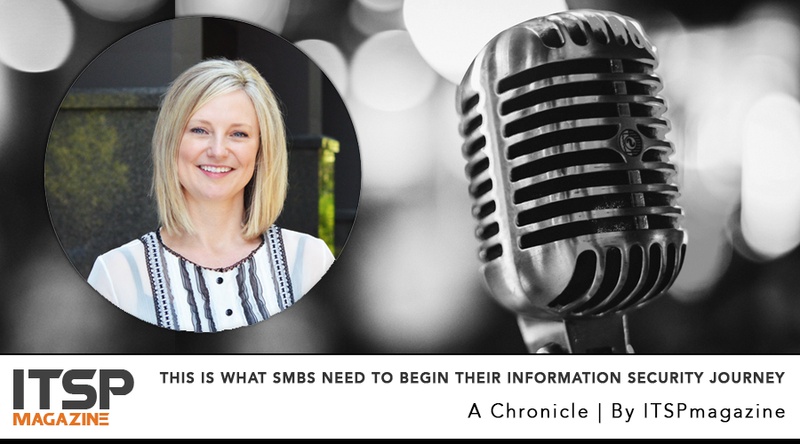 By Sean Martin, host of At The Edge
In today's episode, Sean Martin digs deeper into the idea that risk and security management for SMBs is possible. Sean gets some tremendous insights from Monica Bush who shares how she joined Nintex to help bootstrap their risk, security and compliance program, taking it from its infancy stage to one of growth and continued improvement.
Read More →
&nbsp Expert Contributions to ITSPmagazine