Devo delivers real-time operational and business insights from analytics on streaming and historical data to operations, IT, security and business teams at the world's largest organizations.
The Devo Data Operations platform offers the speed to deliver blazing-fast insights, the simplicity to ensure non-technical users can discover their own insights, and the scale to meet the data volume and query demands of the world's largest organizations.
Customers in telco, financial services, manufacturing, IoT and other sectors use Devo to gain real-time operational intelligence from their streaming and historical data.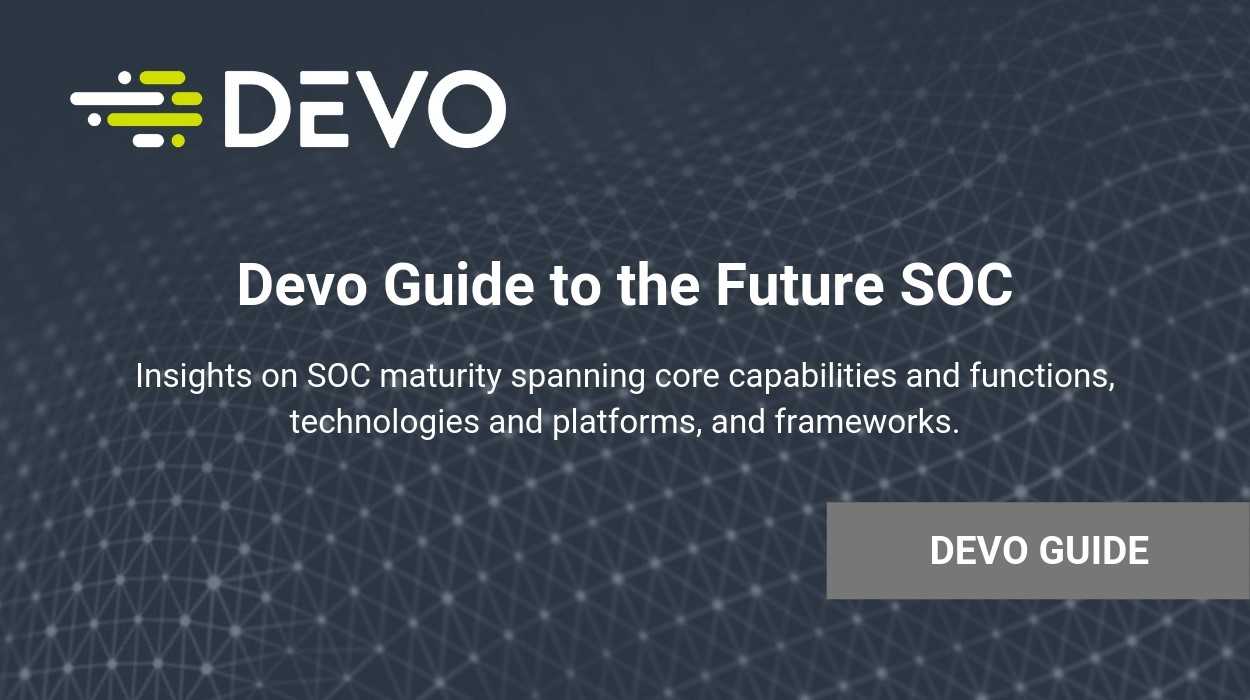 Devo provides insights on SOC maturity spanning core capabilities and functions, technologies and platforms, and frameworks.
As the front line of defense in stopping adversaries, SecOps teams are critical in securing the enterprise. However this task has become increasingly complex, driven by a continuously evolved threat landscape, changing regulatory compliance requirements, and growing volume of security alerts. It's time for SecOps to evolve.
&nbsp Live and On-Demand Webinars with Devo
Threat hunting is a challenging, complex and time consuming exploratory activity. Threat hunters must explore, prioritize & investigate threats, gather data with context, connect disparate pieces of data, and conduct rapid and relevant analysis. Unfortunately today's tools get in the way and prevent the analyst from doing what they do best - hunt threats.
We are ever so grateful for your support!
&nbsp Where Can You Find Devo?
&nbsp Latest News and Updates from Devo
&nbsp Devo Conversations on ITSPmagazine
ARE YOU GONNA WALK THE TALK OR JUST SIT THERE?
Guests
Diedre Diamond | Julian Waits
Hosts
Selena Templeton | Marco Ciappelli
Watch it or listen to the podcast

Filmed in Las Vegas During Black Hat 2018