Security Strategist for Carbon Black
Rick McElroy, security strategist for Carbon Black, has more than 17 years of information security experience educating and advising organizations on reducing their risk posture and tackling tough security challenges. He has performed services for the U.S. Department of Defense, and has held positions in several industries, including: retail, insurance, entertainment, cloud-computing, and higher education.
McElroy's experience ranges from performing penetration testing to building and leading security programs. He is a Certified Information Systems Security Professional (CISSP), a Certified Information Security Manager (CSIM), and Certified in Risk and Information Systems Control (CRISC). As a United States Marine, McElroy's work included physical security and counter-terrorism services.
A fierce advocate for privacy and security who believes education and innovation are the keys to improving the security landscape, McElroy is program chair for the Securing Our eCity Foundation's annual CyberFest, a San Diego event dedicated to educating public and private sector security and IT professionals and business executives on the realities of security.
&nbsp Podcasts on ITSPradio
&nbsp Recent Contributions to ITSPmagazine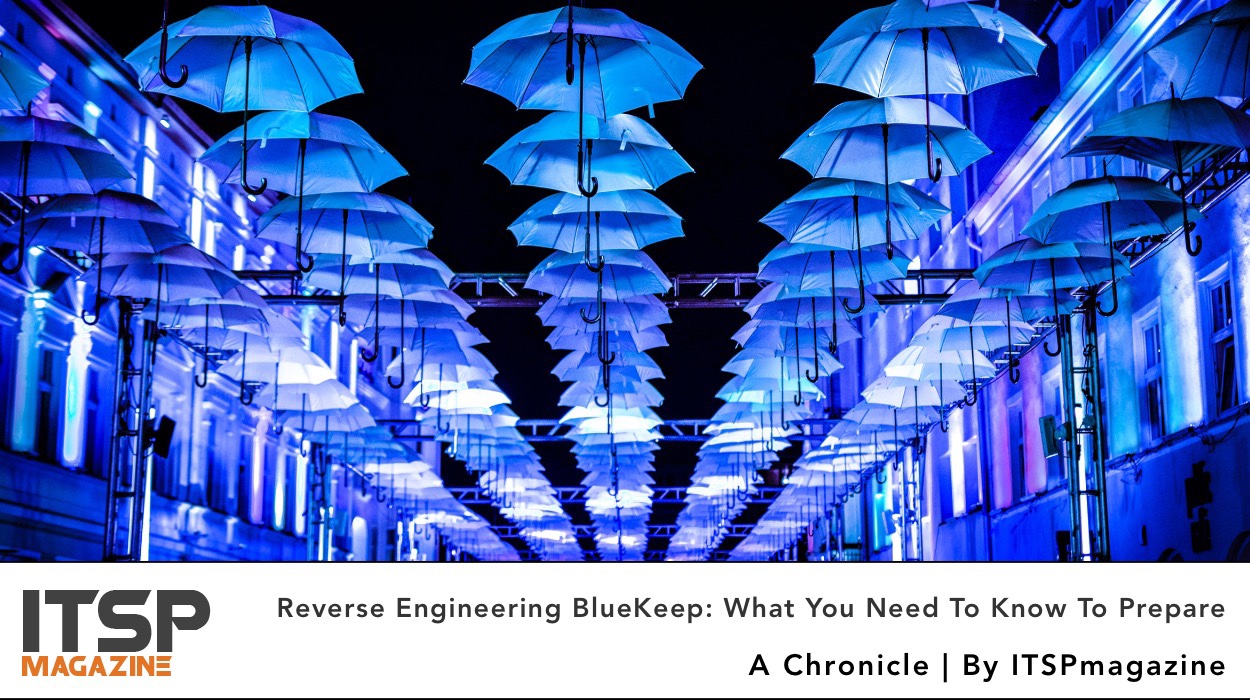 By Sean Martin
Guests: Scott Scheferman | Rick McElroy | @JaGoTu
I recently came across a post from Scott Scheferman about the BlueKeep vulnerability and patch that intrigued me. After a few attempts to bring together a few folks, I was able to pull in Rick McElroy and @JaGoTu to join Scott and I for a chat about what's real with respect to this threat. Needless to say, this group did not disappoint.
During our nearly-one-hour chat, we cover tons of stuff and there's a lot to absorb here. I would encourage you to take the time to learn from this conversation and then apply what you've learned to your infosec program. And, if you value the community, take a moment to share this with a few of your peers to help them out.
Read More →
By Rick McElroy
I've been in this industry long enough to not only have experienced some of the negative impacts but also some of the worst outcomes for fellow infosec friends and peers. Too many of us have gotten lost along the way. It's time we pause and change the way we operate.
Read More →
Thinking about adding an acronym to the end of your name to get your foot in the InfoSec door? Rick McElroy, security strategist for Carbon Black, offers direction for those navigating the ever-changing certification game.
Read More →
How does defending America with the weapons of war relate to preventing cyberattacks? Security Strategist for Carbon Black and former Marine, Rick McElroy, explains why military veterans make formidable cybersecurity warriors.
Read More →