Devo delivers real-time operational and business insights from analytics on streaming and historical data to operations, IT, security and business teams at the world's largest organizations.
The Devo Data Operations platform offers the speed to deliver blazing-fast insights, the simplicity to ensure non-technical users can discover their own insights, and the scale to meet the data volume and query demands of the world's largest organizations.
Customers in telco, financial services, manufacturing, IoT and other sectors use Devo to gain real-time operational intelligence from their streaming and historical data.
&nbsp Live and On-Demand Webinars with Devo
Join Devo and MISP for a live webcast to find out why – and how – to make MISP a core element of your cybersecurity program.
Threat hunting is a challenging, complex and time consuming exploratory activity. Threat hunters must explore, prioritize & investigate threats, gather data with context, connect disparate pieces of data, and conduct rapid and relevant analysis. Unfortunately today's tools get in the way and prevent the analyst from doing what they do best - hunt threats.
We are ever so grateful for your support!
&nbsp Their Stories With Devo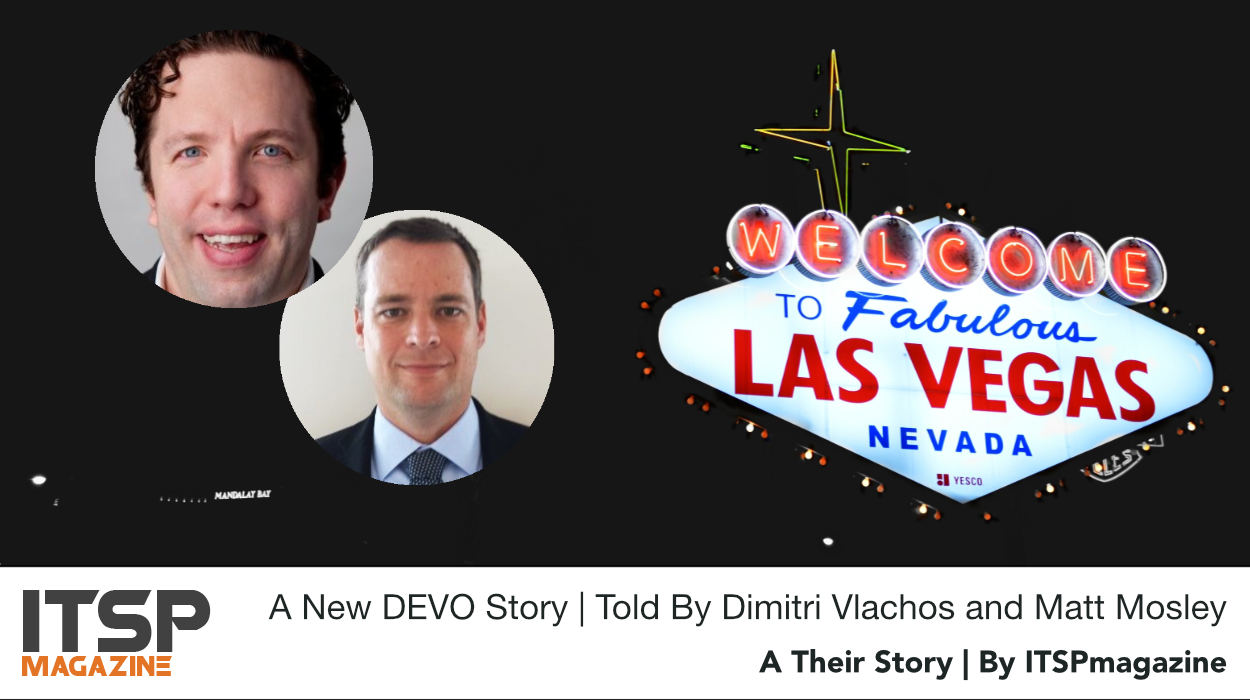 A Their Story interview with Sean Martin & Marco Ciappelli
Guests: Guests: Dimitri Vlachos, CMO and Matt Mosley, VP of Products, Cyber Security | Devo
The timing was perfect to have this conversation about the role and success of the SOC analyst since the Ponemon Institute and Devo put together a new research-driven report covering this topic: Improving The Effectiveness Of The SOC. Marco was happy to join me to discuss the results with Dimitri and Matt, and we uncovered some additional elements to consider when a poor user experience is delivered with a security application or service. Without giving everything away, I will leave you with one word: burnout.
We looked at this issue with more vigor, exploring how the findings from this research, increased consideration for the SOC analyst and their career lifecycle, and a collection of better tools built with the user experience in mind can make the difference now and in the future.
Intrigued? If you use a security product or lead a team that uses security products, you should be. Have a listen and share this with your peers. They will appreciate it.
Read More →
&nbsp Where Can You Find Devo?
Devo, Demisto, and the Fuel User Group are hitting the road to engage the security community on the trends, challenges, and direction of the modern SOC.
Join Devo and Palo Alto Networks FUEL User Groups in this six-city series to hear from industry experts and practitioners on how to win in the fight against cyber threats.
Join us at Ignite '19 Europe cybersecurity conference in Barcelona and be prepared to get your hands on the most advanced security technology and see firsthand…
&nbsp Latest News and Updates from Devo
&nbsp Devo Conversations on ITSPmagazine
ARE YOU GONNA WALK THE TALK OR JUST SIT THERE?
Guests
Diedre Diamond | Julian Waits
Hosts
Selena Templeton | Marco Ciappelli
Watch it or listen to the podcast

Filmed in Las Vegas During Black Hat 2018